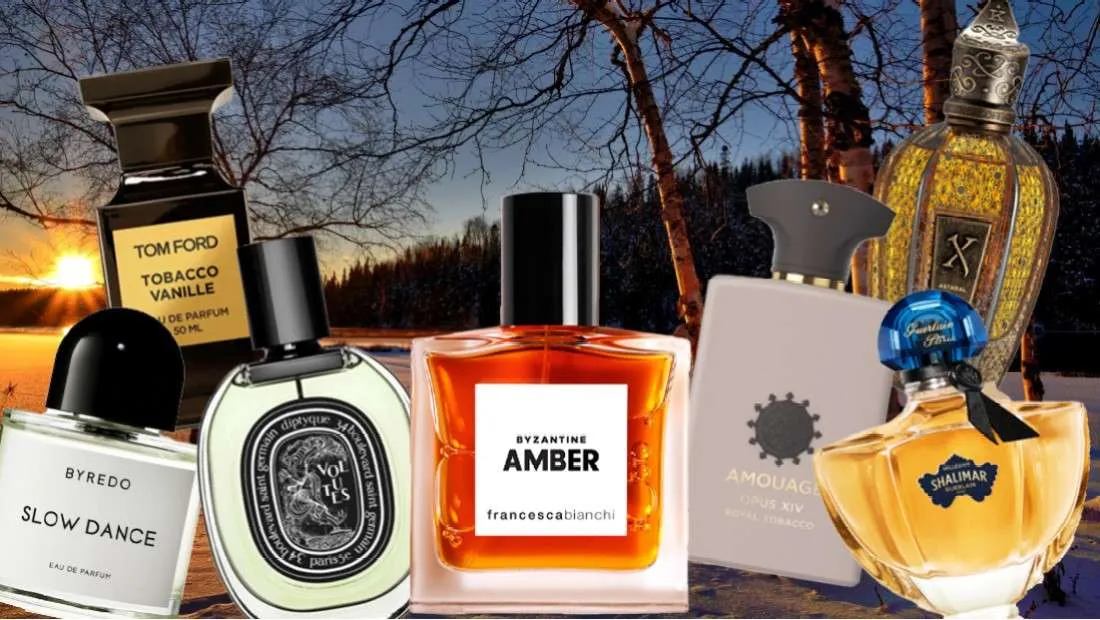 As the end of the year approaches, days get shorter, and we are left in darkness and damp cold. Beach days, sunkissed bare skin, and the warm breeze caressing your hair seems such a distant memory that there's nothing left but surrender to dressing up and drenching themselves in sumptuous perfumes; the seamless fusion of fashion and fragrances becomes a tantalizing prospect, offering an olfactory and visual superb shelter. Winter 2023-2024 beckons with a promise of captivating scents and sartorial splendor, as the realms of perfumery and fashion interlace in a sophisticated seasonal presence. In this curated exploration, let's delve into the intoxicating world of the best winter perfumes, carefully chosen from prestige and niche brands.
These fragrances are not mere scents; they are intricate companions to the unfolding winter fashion trends. From the opulent warmth of amber to the enigmatic allure of sweet tobacco, each perfume serves as an aromatic thread woven into the fabric of the upcoming season's trendiest style. Join me on this sensory journey where fragrance pairs with fashion details creating an immersive experience that transcends the boundaries between scent and style.
1. By Kilian Smoking Hot – Caramelized Shisha
"When I'm good, I'm very good, but when I'm bad, I'm better." In 1933 Hollywood bombshell Mae West made history with this line from the musical comedy film I'm No Angel. Ms. West kind of women who love to dip into what some consider a man's olfactive wardrobe, will love Smoking Hot and its "too hot to handle" smoked smell. Opening with cheerful apple hookah, it casts you to luxurious Eastern shisha lounges where androgynous smoldering tobacco slowly burns out to the balsamic warmth of Bourbon vanilla for a powerful erotic trail.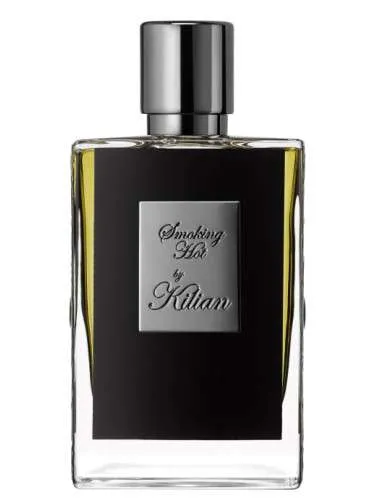 Hookah flavor, tobacco absolute, bourbon vanilla
Fashion detail
Necktie.
While keeping true to its strict form in Dolce & Gabbana trademark Tuxedo ensembles, the tie also lends new dimensions to a shirt paired with a skirt at Dior and Valentino.
2. Xerjioff Kemi Blue Collection Astaral – Celestial Attarom
Following the evolution of this adventurous perfume with your senses feels like following the stars and constellations like a nomad, for the essence making this journey special is the core of this fragrance. The scent of Shamama is like the scent of India itself, and it takes us to the essence of this country, its landscapes, and colors. This is a magical elixir and its formula, which has been passed down through the generations, is still a closely guarded secret. Spices, herbs, resins and precious oud intertwine a beautiful dark lacework scattered with rose and violet petals where the cold aura of anise whispers the sparkle of starry nights.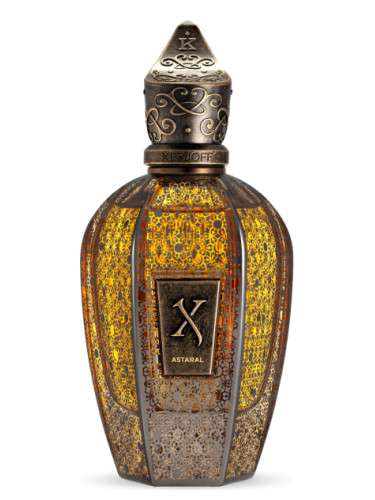 Shamama accord, pink pepper, anise seed, rose
Fashion detail
Ultimate laceworks
Dare with lace, but exclusively in black. Eveningwear revel in the beauty of sheer details and impeccable lace craftsmanship at Gucci, Off-White, and Balenciaga.
3. Francesca Bianchi Byzantine Amber – Regal Amber
The hieratic beauty of Byzantine Empresses and their court all about bejeweled drapes set against the gleaming gold tesserae of beautiful mosaics, such as those of Ravenna, relive in the trail of this regal perfume. Though worn out over time, their corrupted beauty still sets a reference. The same theatrical splendor wears on skin like an aura with luminous bergamot, and gilded ointments giving way to decadent swirls of incense and animalic leather, sacred and mundane.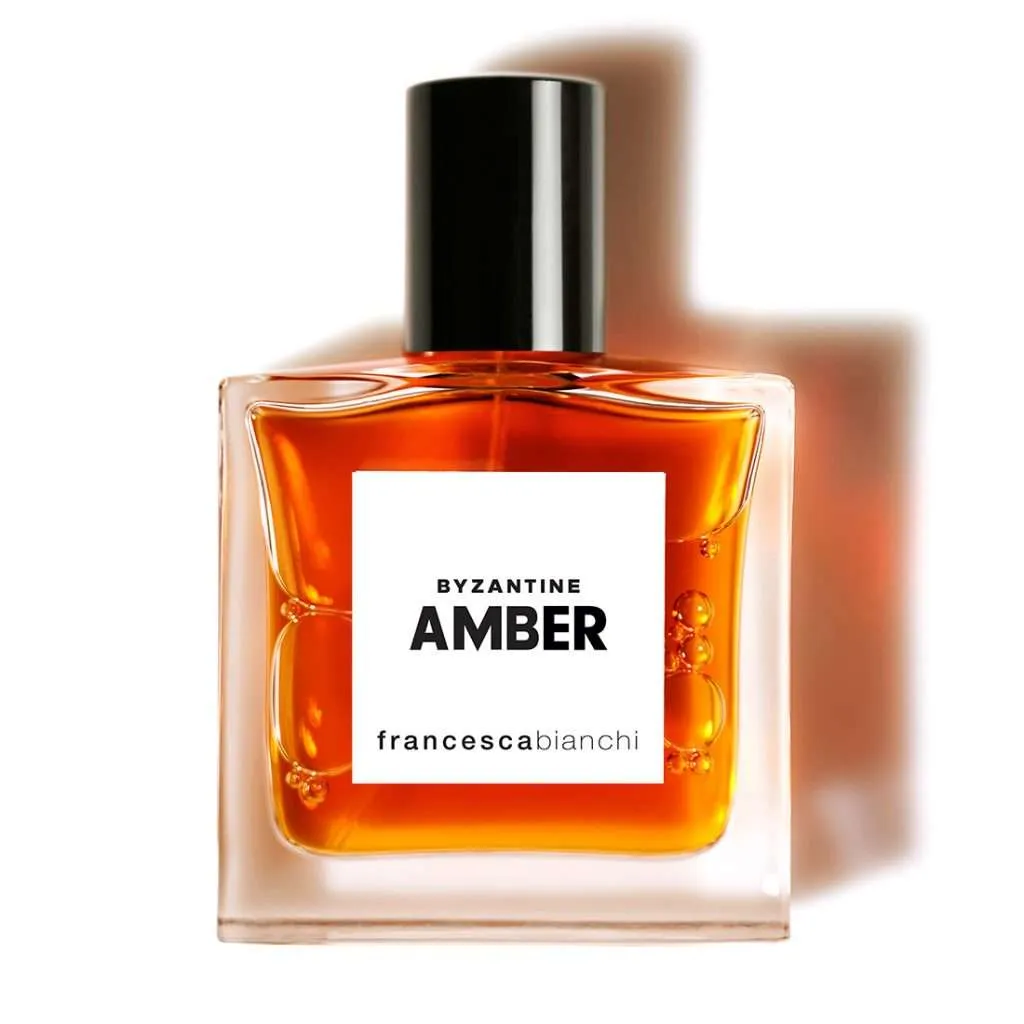 Bergamot, cinnamon, geranium, benzoin, labdanum, frankincense, leather, styrax, ambergris
Fashion detail
Power shoulders
Although timeless, '80s structured shoulder pads seem to be making a major comeback, for an imposing silhouette like the winning designs seen at Saint Laurent by Anthony Vaccarello, Courrèges, and Balenciaga.
4. Byredo Slow Dance – Snuggly Patch
Winter is time to snuggle, dancing cheek to cheek even at home for no special reason. Turning off TV, and putting that old Chet Backer record on after a glass of red wine sounds like the perfect evening. Nothing better than silky patchouli perfectly pairs this mood, and Byredo Slow Dance with its cinnamon hinting resins, and nostalgic violets makes this iconic wood so gentle you wish you could have this hug forever.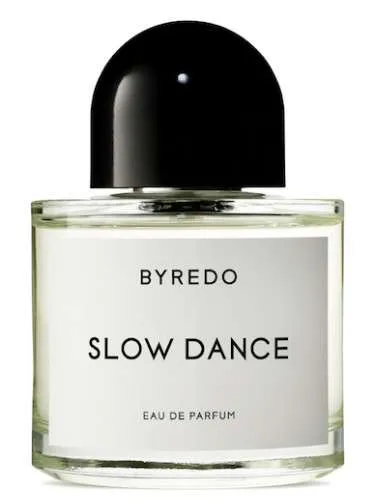 Opopanax, geranium, labdanum, violet, patchouli, vanilla
Fashion detail
Pretty neckerchief
The pussybow played with elaborate volumes and matching shades at Balenciaga, Saint Laurent by Anthony Vaccarello, and Andreas Kronthaler for Vivienne Westwood, delivering a more romantic interpretation of the tie trend.
5. Guerlain Shalimar Millesime Iris – Glamorous Cocoon
All that glitter is gold! If there's a fragrance ever able to match the gilded glamour of Viennese Secession portraits like Klimt's Adele Blochbauer also known as the golden girl, that fragrance is for sure Shalimar. Pouring gold on top of gold, Guerlain launched the Millesime Iris flanker that envelops you in a precious trail as fluffy as a white feathered cape. For a sophisticated, cocooning seduction.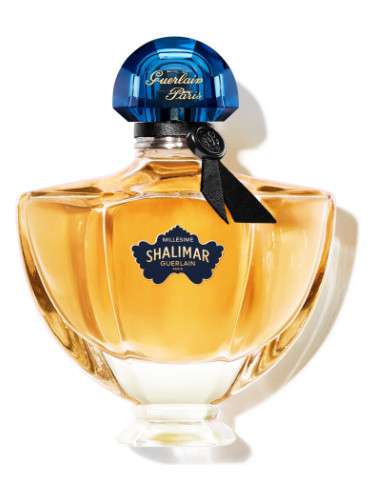 Fashion detail
Feathers
Light and airy, feathers add a fashionable touch to star silhouettes, both for daytime and by night, as seen at the Valentino, Gucci and Loewe shows.
6. Tom Ford Tobacco Vanille – Cozy Vapors
Rise your hands if the smell of sweet tobacco immediately conveys a British gentlemen's club or even better the meeting of a Clan in a Scottish castle where kilted gentlemen smoke pipe and drink whiskey around a huge stone fireplace. Perfectly balancing roughness and coziness, both Tobacco Vanille and kilts are suited for edgy men and women, enjoying the sweetness of vanilla with the unique twist of woody and nutty hues that won't let you pass unnoticed in foggy winter months.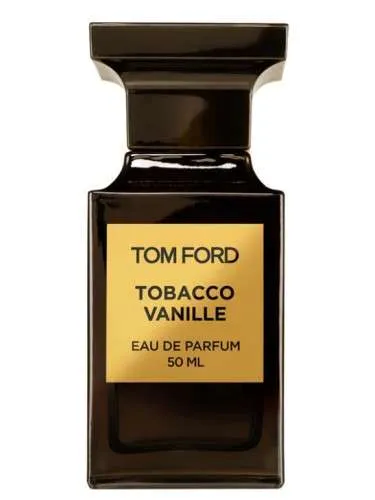 Tobacco leaves, ginger, spices, tonka bean, cocoa, dried fruits, vanilla
Fashion detail
Tartan
The ever-popular Scottish print moved away from the classic punk/grunge aesthetic. Vibrant tartan color palettes revive this traditional pattern at Andreas Kronthaler for Vivienne Westwood, Dior and Burberry.
7. Amouage Opus Xiv Royal Tobacco – Smoky Layers
As freezing cold takes the stage, wearing opulent fragrances really fits the bill. Layers and layers of different notes unfolding from the very first sprays feel immediately rewarding and keep you feel pampered like rolling in endless cashmere veils. Royal Tobacco perfectly renders this sensation with its bright spiciness on top, giving way to the aromatic hues of licorice and the roasted roars of fenugreek. Signature Amouage incense rises in severe smoke clouds, carrying the most precious and languorous balms of Arabia as a balance. The perfect match is wearing it with layered dresses.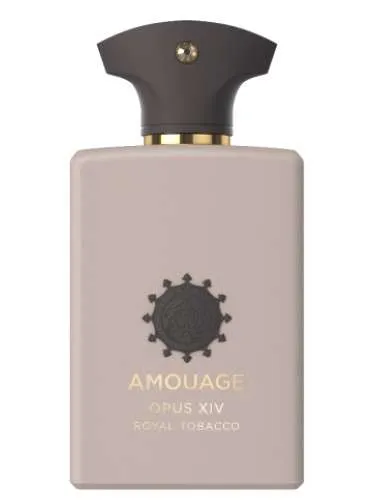 Basil, Bergamot, Cardamom, Anise, Elemi, Clove, Lavender, Rose, Tobacco
Fashion detail
Layering skirts over pants
Stylistic reminders of the 2000's, it renders a carefree sophistication, with a bit of nostalgia. Skirts were layered over pants in matching colors and tones at Fendi, Givenchy, and Chanel.
8. Diptyque Volutes – Tempting Swirls
As you might figure out by now, sweet tobacco is a trending note this winter bending genders and styles, bringing its aromatic sophistication to sexy fougeres as well as uberchic orientals. Rendering the languorous elegance of the 1950's Divas from Hollywood movies set in Hong-Kong, Diptyque Volutes infuses the honeyed mellowness of blonde tobacco with the warm piquancy of cinnamon, conveying along with the syrupy sweetness of opoponax a cherry tinged heart, tempting as glossy lips waiting for a kiss. The fragrance dries down to a caressing halo of powdery iris, slightly cosmetic and mutedly floral. The flawless finishing touch to a perfectly pitched look.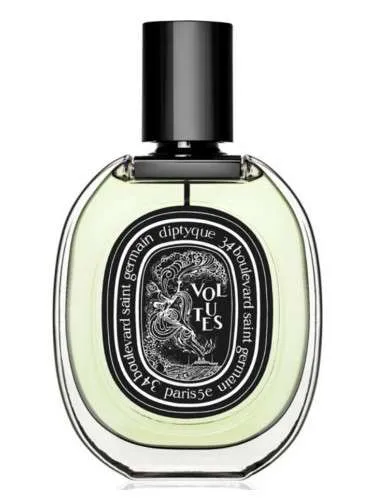 Opoponax, honey, cinnamon, iris
Fashion detail
1950s throwback
There was a distinctly feminine 1950s style out on the runways, noted with pin-up style dresses, oversized petticoats, and fitted waists. At Bottega Veneta, Dior (and its signature New Look), and Balmain celebrated fifties style.
I hope that you enjoyed the article, let me know your thoughts in the comment section.