Notes: honey, spices, iris, violet, sandalwood, cedarwood, vetiver, amber, styrax, incense, patchouli, vanilla.
This is an extrait de parfum, so use sparingly as the concentration is 25%. It has a great longevity (an average of 24h) .
A secret about The Dark Side.
I love woody warm sweet woody oriental stuff, and this scent is my attempt in this category. Its formula is very complex, made up by lots of components which I tried to mix in the smoothest way I could. So many components that, if you ask me, I have to look up the formula, the pyramid being just a synthesis.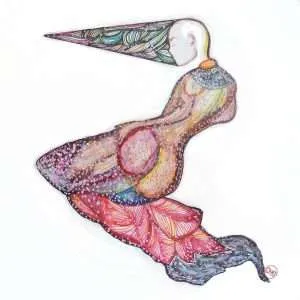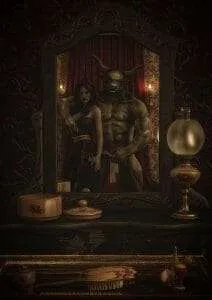 The funny thing is, I worked so much on the balance of so many ingredients that I forgot how it all started. It all started in Marrakesh, one of my favorite city, which I visited at 28 and then 39, always coming back with plenty of fake oils, scented stones, resins to burn, carpets, swords, and other useless but crucial objects.  Last time I came back with many smelly bottles, among which a deliciously fake oud oil. I have never been a fan of it — as it was so fashionable lately, and I really hate trends — but this one is different. So, once home, I tried to make my own base inspired by this Moroccan fake oud, thus creating a sticky sweet woody smoky oriental stuff, which I called 'My Oud'.
Some time after, I started my Dark Side project (at the time named 'Into Darkness') and integrated this base in it. By doing so, I added in due proportion all ingredients of 'My Oud' into the bigger formula of Dark Side. After that, I made so many other variations during the following months while searching for a further harmony, that I simply forgot that the soul of 'My Oud' was in.
Only a frag lover's review — wondering about the possibility of the presence of Oud, which of course was not enlisted in the pyramid — made me remember about my lovely fragrant memory from Marrakesh. So, if you really want to keep a secret, you just have to forget about it, like I did with 'My Oud' base.