Notes: grapefruit, lavender, black pepper, spices, bulgarian rose, carnation, iris butter, musk, castoreum, ambergris, leather accord, costus, tonka bean, tolu balsam, peru balsam, sandal mysore, vanilla, treemoss.
This is an extrait de parfum, so use sparingly as the concentration is 25%. It has a great longevity (an average of 12h) 
The origin of Under My Skin
Under My Skin is my interpretation of the animalic theme. I was charmed by strong animalic scents, and I tried to do my own; but I had to realize that what I like in other's creations is not necessarily what I like to create myself.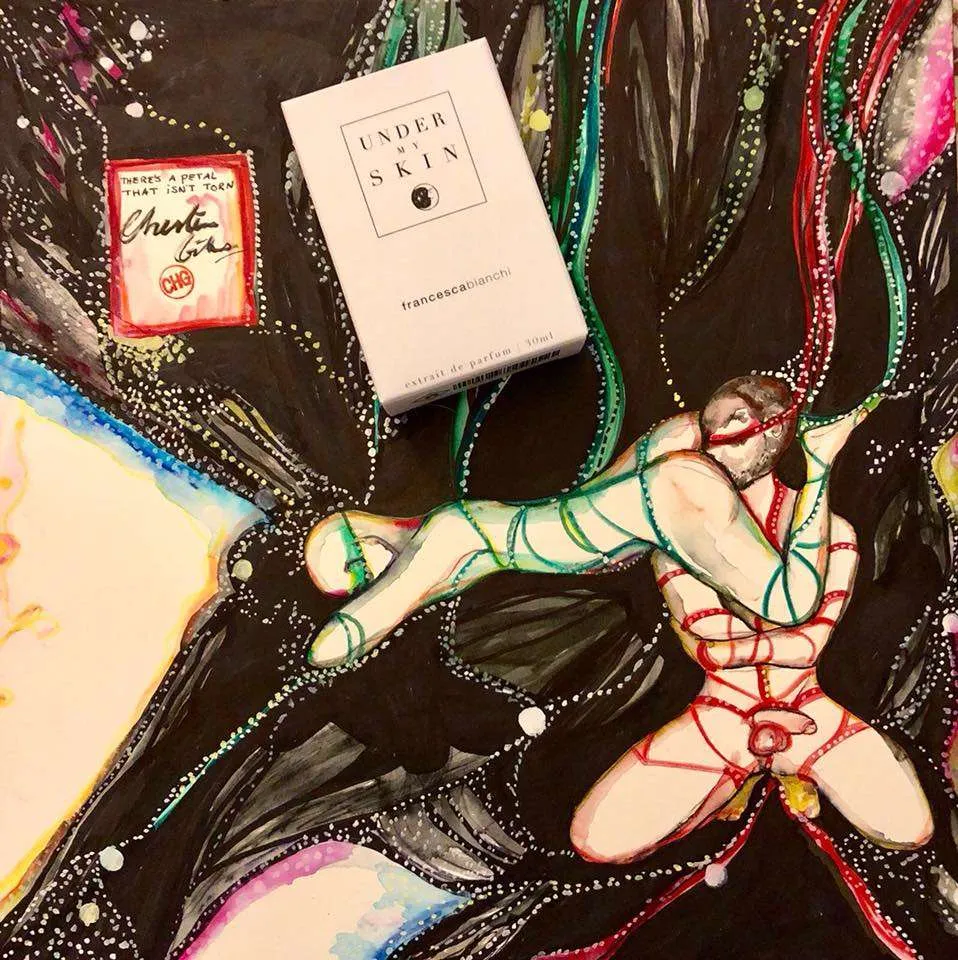 So after adding animalic materials going into the heavy or sweet or stable-like direction, I had to eliminate them little by little, and arrive to this solution which suits me the best: a leathery, slightly animalic, powdery one, a velvety and elegant take. It goes along with my personality and my style and when I finally realized that this was my way, I was finally happy and relieved.
The name comes from a conversation with an artist and fragrance lover, who said it is as if the scent emanates from the skin. This concept of 'Under My Skin' reinforced my path of going into something more subtly 'human' than overtly 'animal'. The core of the scent is a combination of animalic and leathery notes tamed by iris butter (at 15% irone!). After working on this core, I worked on the base notes, made up by Tolu Balsam, Peru Balsam, Tonka Bean and several kind of woods.
Last step of the job was the opening, where I used grapefruit and lavender. I used to be a 'Lavender hater': but here it plays a subtle and elegant part. I was amazed how nicely it matched this scent, adding brightness and elegance.