Discovery Set: A User Guide
Be sure not to miss a thing
Why buying a Discovery Set
I love Discovery Sets! And if you are a fragrance lover as I am, for sure your house will be stuffed by sets of samples.
First, It is not only the best way to explore the style of a Perfume House, but also to evaluate which fragrance might touch your soul and be worth being part of your collection.
Besides, it is a fantastic experience per se, like a wine tasting. It is like taking a tour in a museum: you are certainly not there for shopping, but to experience something which will expand your knowledge, or maybe make you revise your opinion on a specific material that you were absolutely convinced you hated.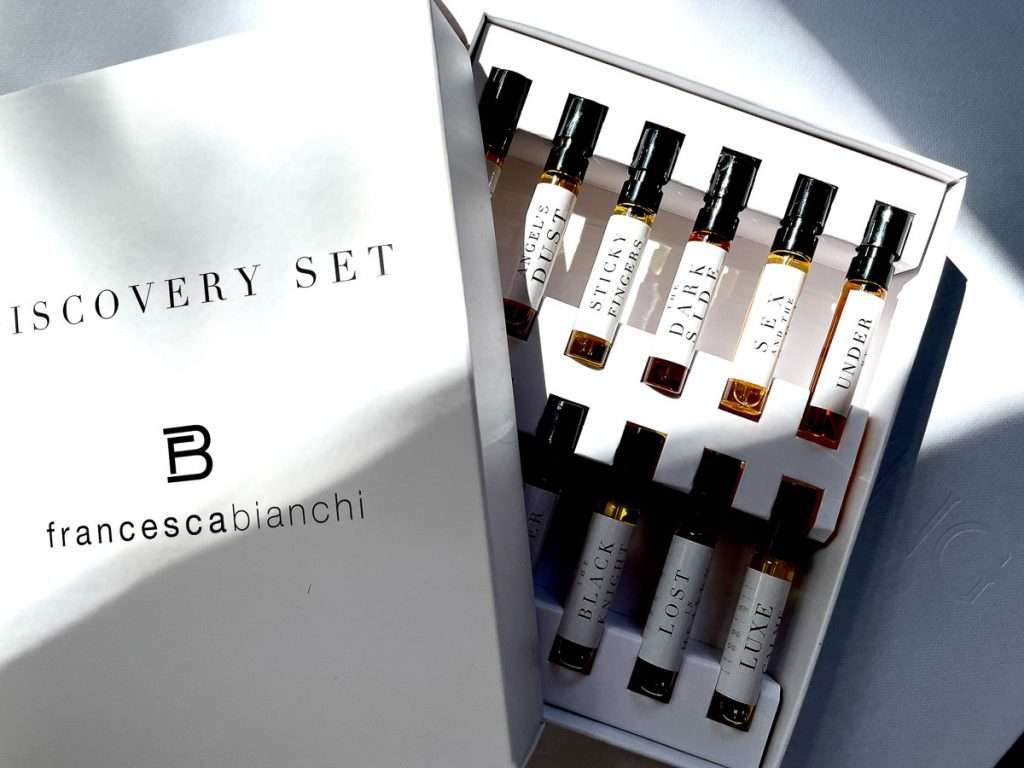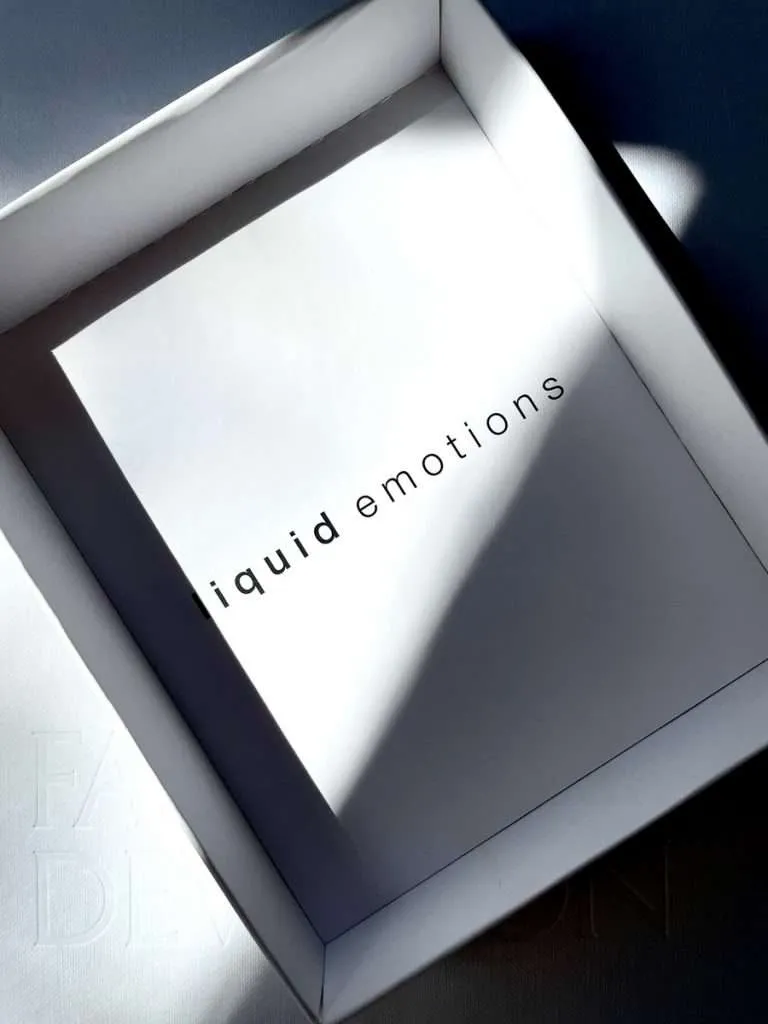 For men or women? For summer or winter? Daring or office-approved?
To me, choosing a fragrance is like choosing a painting for your home: there are no paintings suitable for men and not recommended to women, or to be displayed in summer and would not work in winter. You will pick your painting according to your emotional mood and taste. The same goes for perfumes.
Still, many of you ask me whether a fragrance is more feminine or masculine or for summer or winter according to the typical standards of designers perfumes. So, I will stretch my boundaries and give you some recommendations.
How to reset your nose:
Stick your nose on your elbow and inhale and exhale deeply (try not to hyperventilate). Or take a walk outside for a few minutes.
How to spray and where:
Do not test directly on skin, try on paper first. One spray, max two, is enough. If you like it, then try on skin. You are welcome.
If you do not have blotters, you can use any untreated and uncoated paper: watercolor paper would be great, but even kitchen paper will do!
The "airy" ones – but you still kill it.
Etruscan Water is an aromatic, citrusy, green perfume, an interpretation of the classic men's cologne which I would wear all year round, but I agree it is extremely pleasant with warmer temperatures. Conceived as unisex, it turned out to be very much loved by men!
Sexy for going out but still decent for the office. Very long-lasting.
Luxe Calme Volupté is a citrusy-green, fruity ambery fragrance, perfectly unisex and to be worn all year round.
Absolutely suitable for the office as well as for sophisticated partying. Scroll down if this is not the case. Very long-lasting, unisex, a bit leaning toward feminine.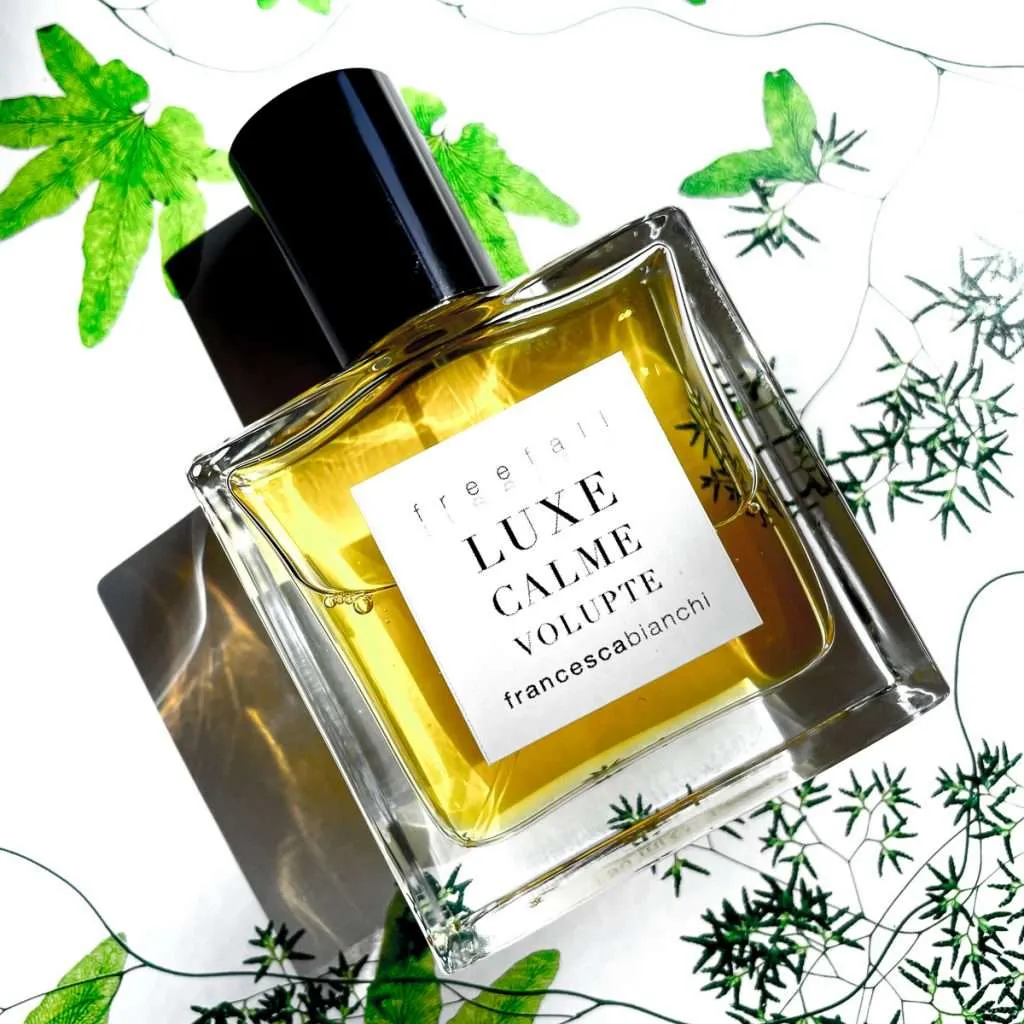 Sex and the Sea Neroli is an ambery fragrance with a citrusy opening.
Fantastic in winter, it offers a sparkling opening that satisfies you on a warm day.
Ok for the office, but a bit flirty, great for clubbing.
Very long-lasting, unisex a bit leaning toward feminine.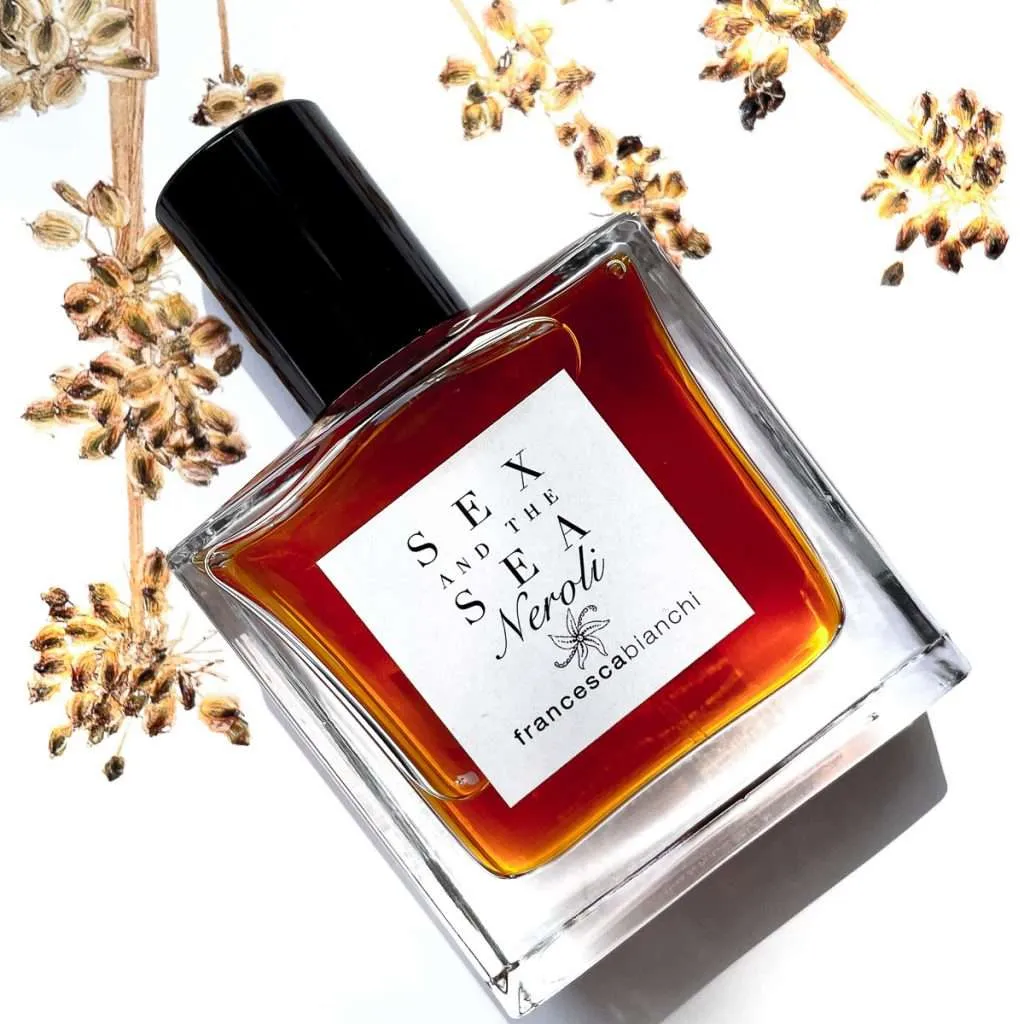 Now you turn on the volume.
Angel's Dust is great for lovers of lipstick-inspired perfumes, or powdery-bomb addict. No particular season is recommended here.
In Europe I have to say it is very much loved by women, while in the Middle East men adore it (and I agree with them).
Ok for the office, great for clubbing. Very long-lasting, leaning toward feminine.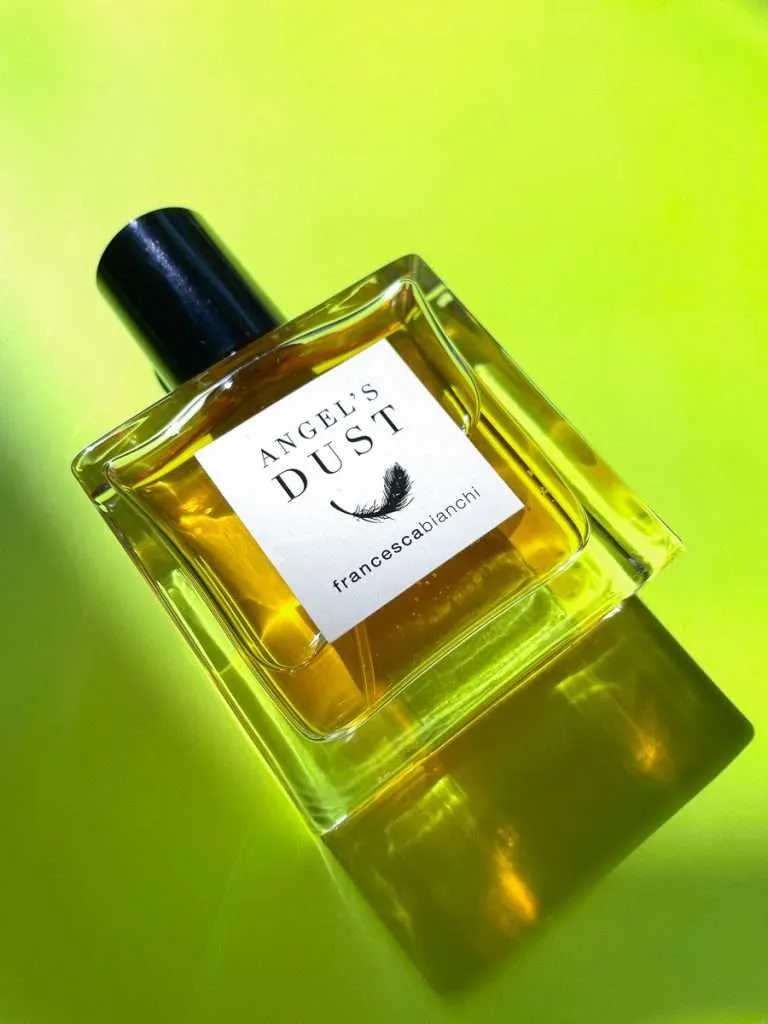 Lost in Heaven is a flowery-spicy ambery fragrance, probably more enjoyable with cool temperatures for the thickness and complexity of this composition.
I find it subtly but not indecently sexy, so it is both ok for office (max 2 sprays) and clubbing.
Very long-lasting, unisex a bit leaning toward feminine.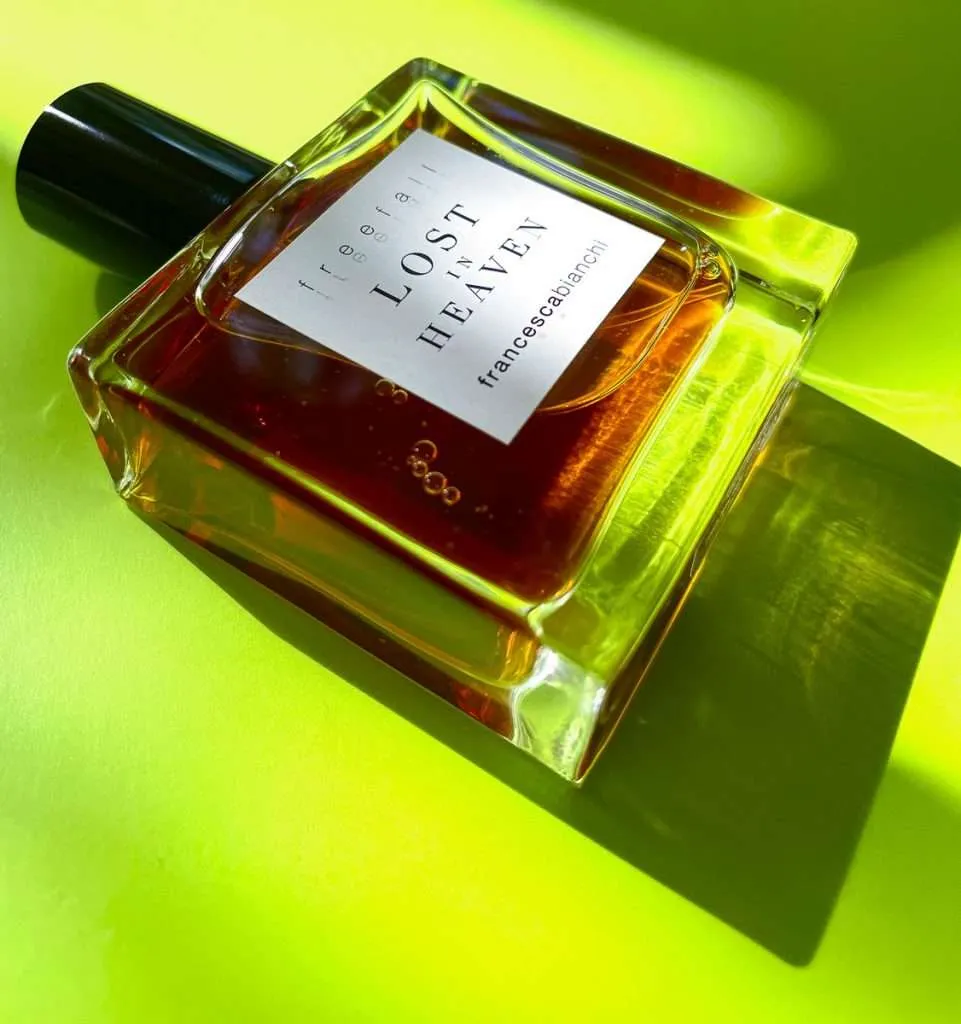 Under My Skin is…. A lot of things, you will tell me how you would describe it.
I would say: leathery, ambery, powdery, spicy, animalic. But maybe you will not agree on the order, or even on the words. Perfectly unisex, perfect for all seasons. Some people find it soft and elegant, other an animalic bomb. Both types of people love it, but the perception is very diversified according to our vision. Extremely sexy and sophisticated, it is suitable either for office or clubbing. Very long-lasting.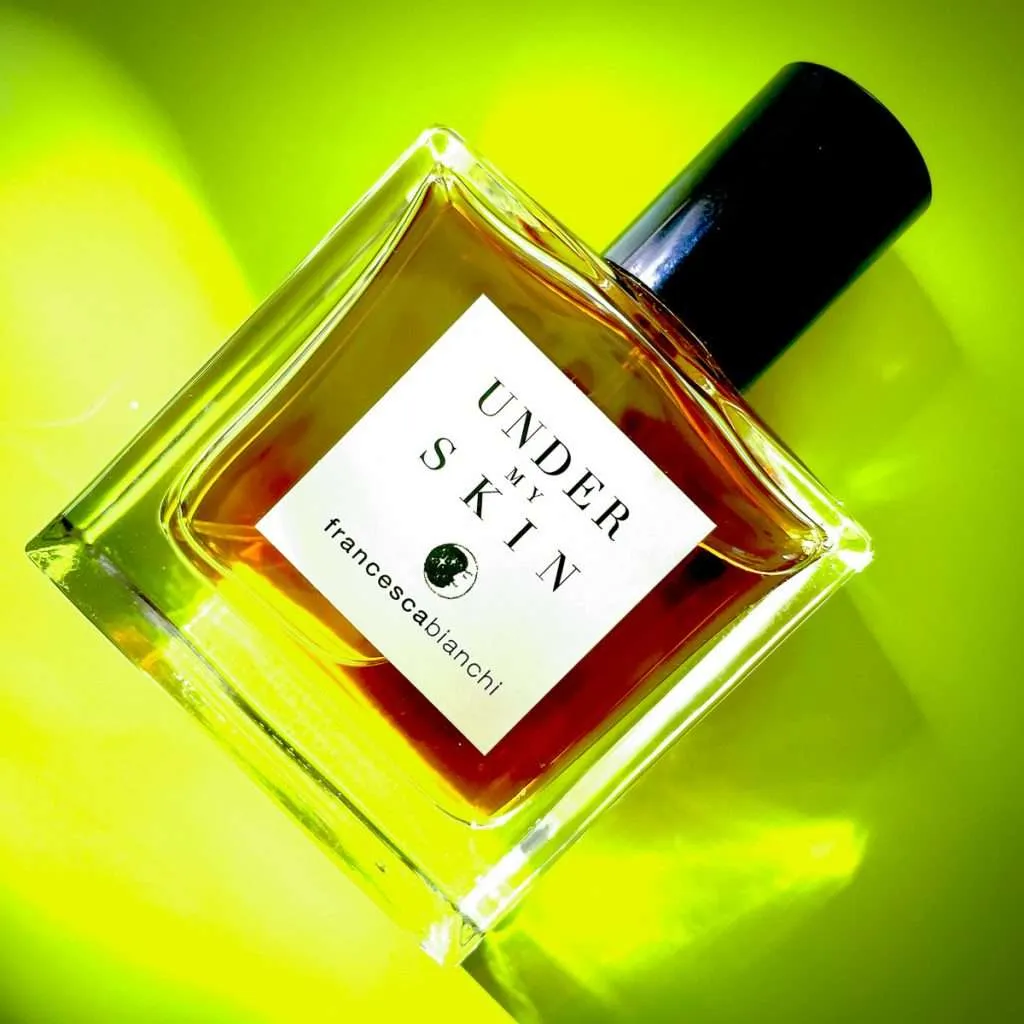 Now you are pulling out the heavy weapons.
Sex and the Sea is a fruity-tropical ambery with animalic facets. This is a Love-or-Hate type of fragrance, so if your friend loves it but you hate it, just move on. It is Ok. Despite the name, this is not an ozonic fragrance, it is very warm, wonderful in Autumn or Winter – but a sexy bomb with a warmer wheather. It works both for office and for clubbing.
Very long-lasting, unisex slightly leaning toward feminine.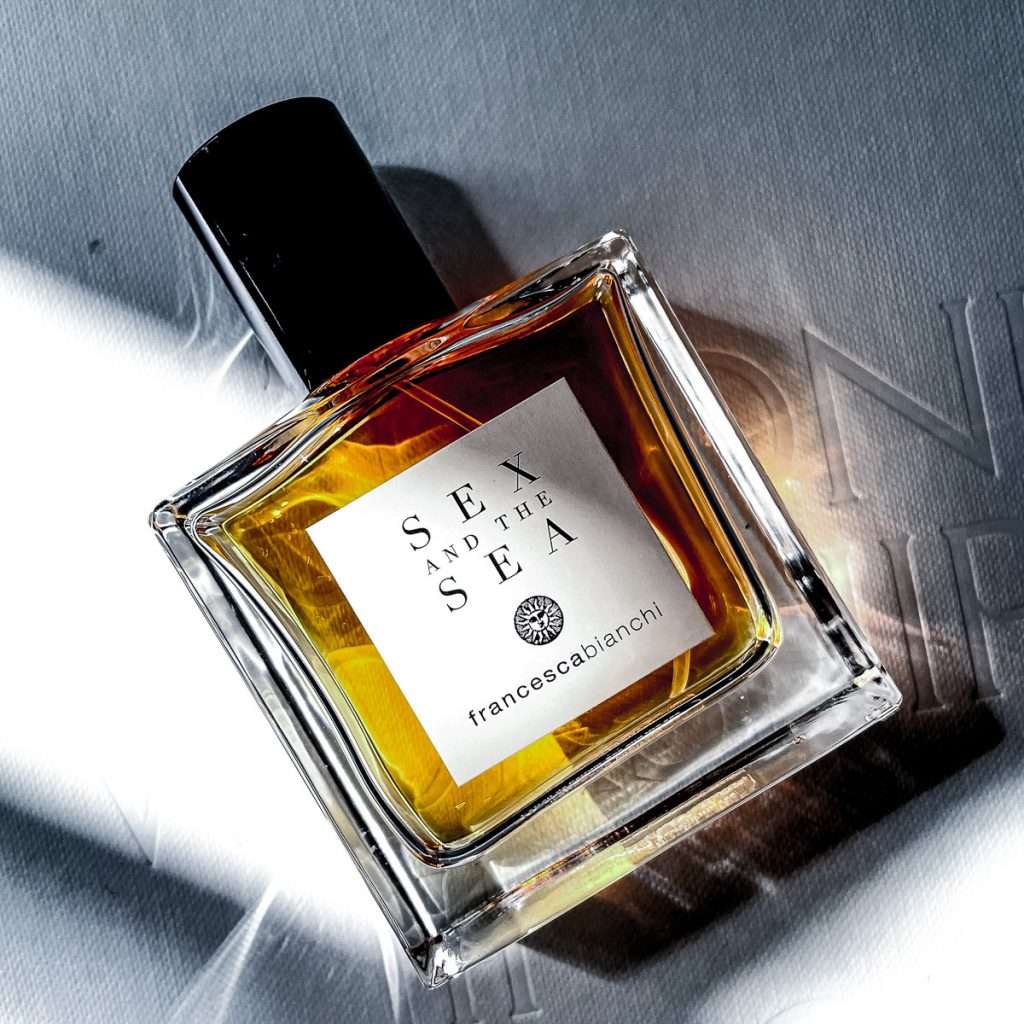 Tyger Tyger: white flowers with fruity vibes, and a dark-woody-ambery backbone.
Perfectly unisex, I would say this is great in all seasons. Sexy, with an animalic undertone.
Great silage, Big longevity.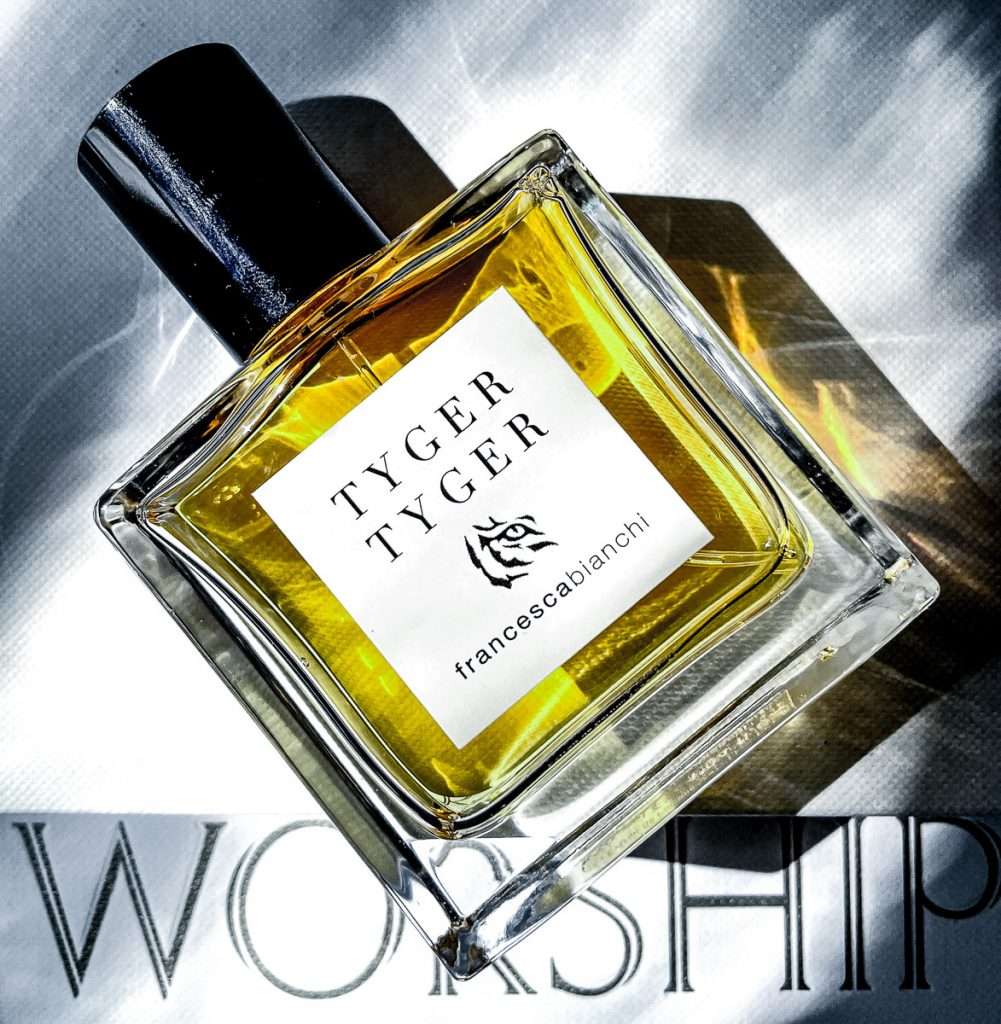 Sticky Fingers is a Patchouli-based fragrance, a must-have for all those who love this material. This is something loud, thick and complex, like a rock concert but played by musicians that do not like to look gross. It is bold and classy at the same time. Perfectly unisex, very long-lasting.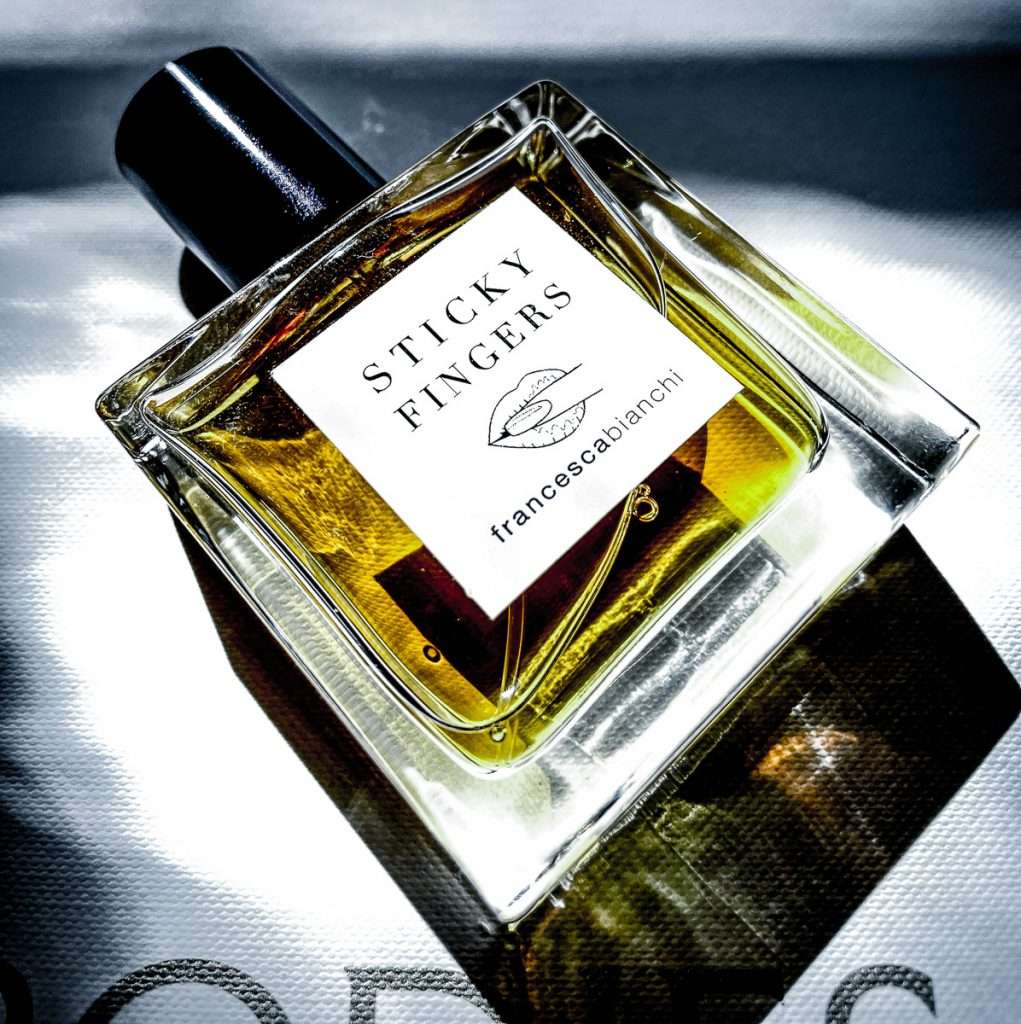 You are the gladiator and the lions are scared.
The Dark Side is a very complex fragrance, for lovers of Woody-Ambery fragrances, with a spicy opening, a powdery heart and a dark, incense-y and warm dry-down.
Perfectly unisex, it has an extreme longevity; suitable for all occasions, just spray carefully in more formal ones because of its massive presence.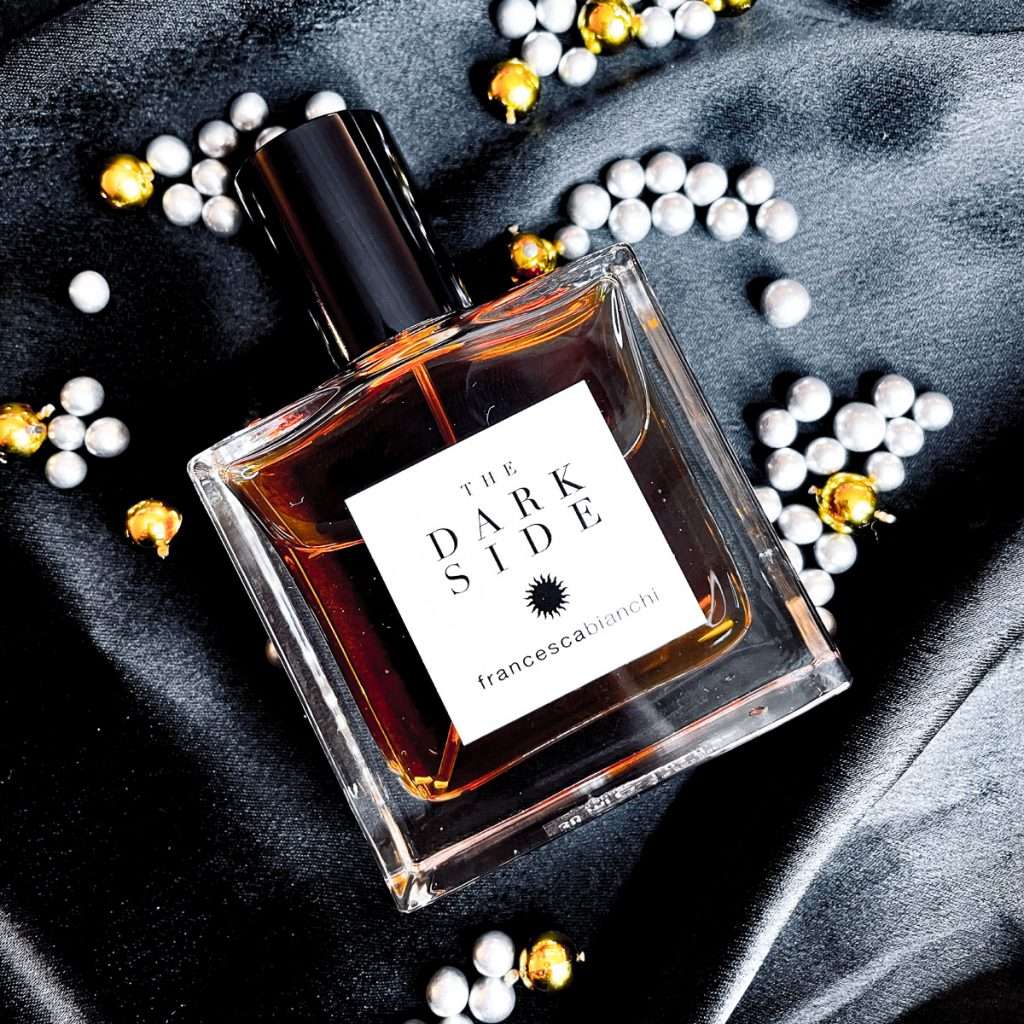 The Black Knight: if you love vetiver, this is for you. This is a woody, aromatic, smoky, powdery creation: an aromatic opening, a powdery heart and a leathery-smoky drydown. With vetiver as a vertical note.
I would rather recommend this to a man. It has great longevity, and I find it suitable for all occasions – just spray sparingly if you go to the office. 
The Lover's Tale: Leather lovers, you will be delighted. This is the smell of a tannery, of realistic leather, tamed by jasmin.
Perfectly unisex, powerful as an explosion, the longevity is eternal, probably not for all occasions. This is not for everyone. Ask your colleagues before spraying it in the office.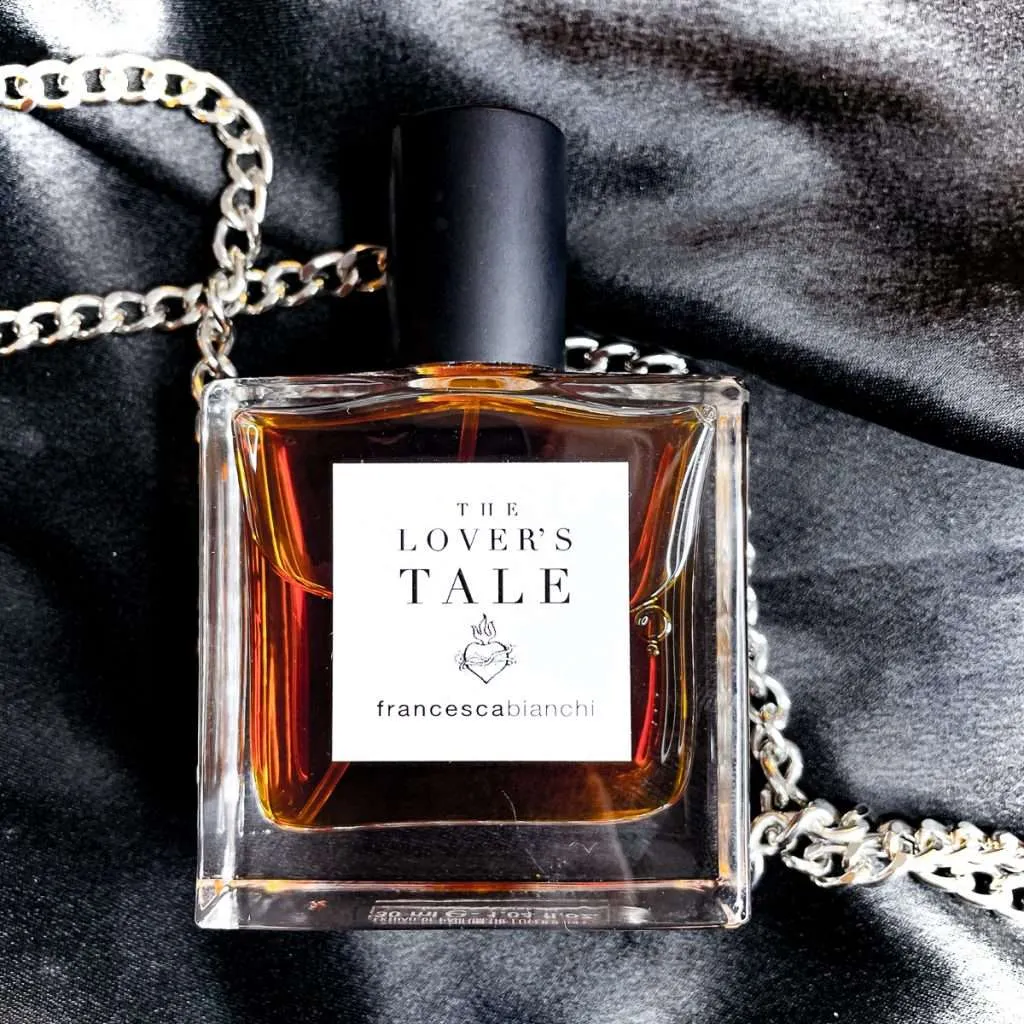 I hope you enjoyed my guide!
I recommend you not to miss the next newsletter: I will deliver some special news.
Wishing you all the best,
Francesca