Layering Francesca Bianchi Perfumes?
BRILLIANT IDEA!

I am a perfume lover, just like you; and just like you I am not content with my +300 pieces collection and would like to explore new possibilities.
The Principles of Layering
What's layering? It's using 2 different perfumes at the same time and enjoying the magic alchemy that they create. What we want to achieve is actually a new balance, a new presence, and not just Perfume 1 and Perfume 2 mixed together that in reality still smell like Perfume 1 and 2. You want to enjoy something new, you want Perfume 3.
The basic principle is to juxtapose 2 fragrances that are different but share the same spirit, in other words some similar notes. This already helps the blending and will probably make the result more pleasing rather than mixing 2 totally different things.
You might start with a fragrance that you would like to boost and add another one that serves that purpose.
A fresh-rosy one that you like a lot but doesn't have the wished development in the dry-down; a citrusy one that doesn't last too long, and you'd like to have it boosted; or a fragrance that you love but you find too flat, and you'd like to add more dimension to it.
Now let's try some possible layering combinations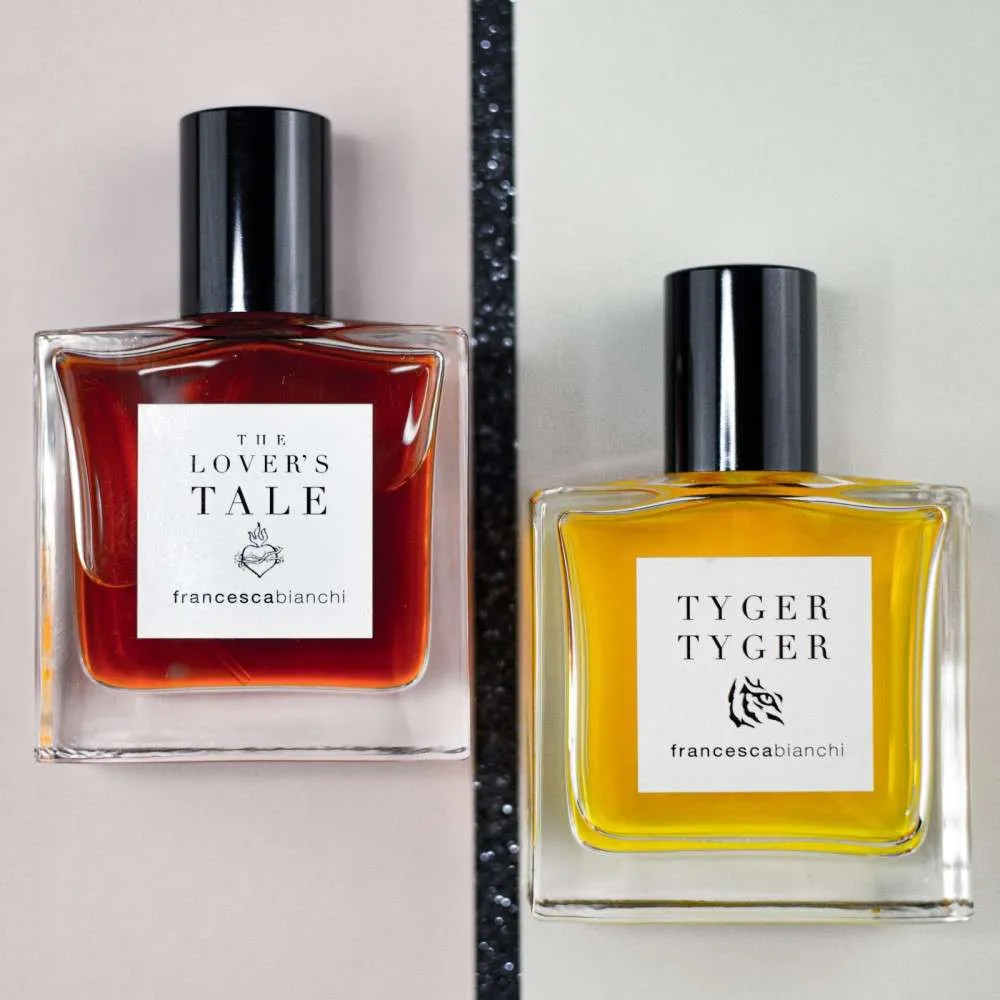 TYGER TYGER + THE LOVER'S TALE
Ok guys, this is my new favorite combination!! The sweet, peachy tuberose made even more sexy and intriguing by a dirty animalic leather. Very unisex, it feels like "Tyger Tyger Extreme" 🙂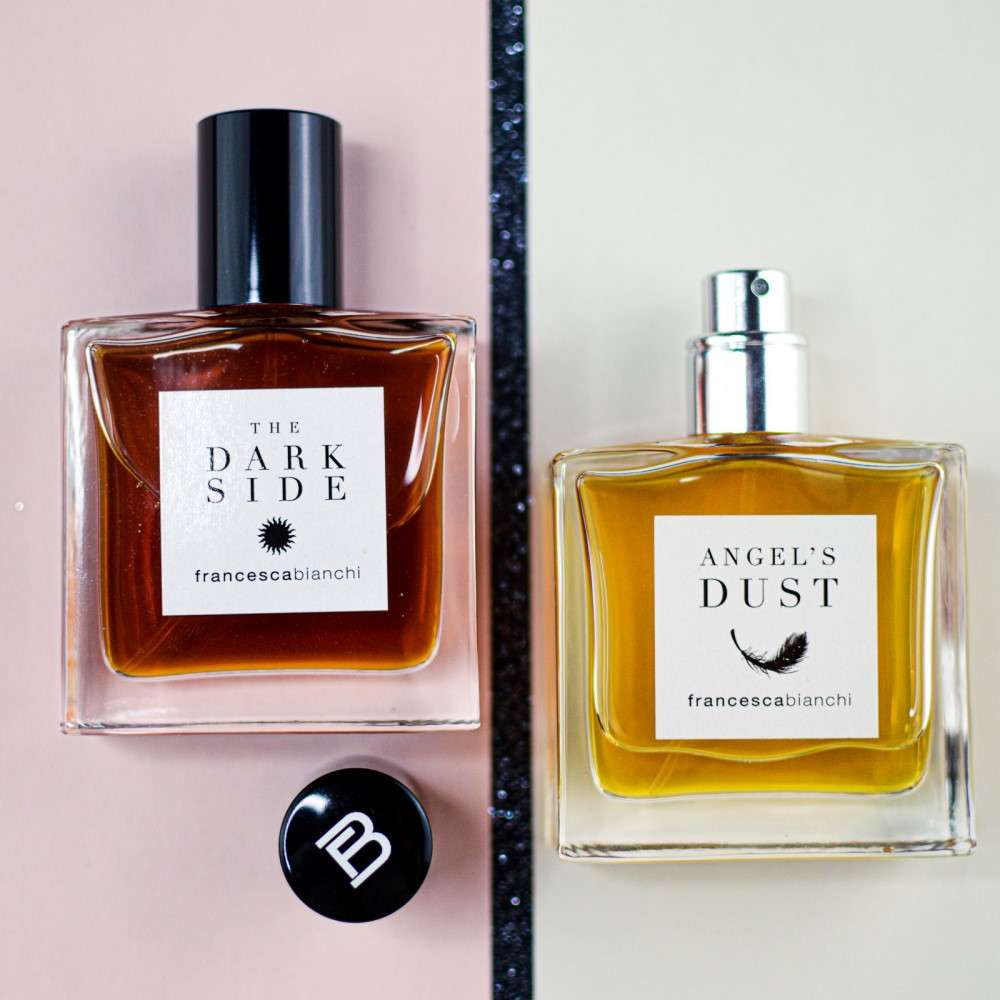 ANGEL'S DUST + THE DARK SIDE
This is an easy and intuitive combination. Angel's Dust is powdery rose with balsamic notes, which are also present in The Dark Side (although I used a different range of ingredients). The Dark Side is a woody, incense-y, balsamic perfume with powdery-rosy facets.
Mixing them together simply boosts in full harmony the major accords: rose, iris, wood, incense.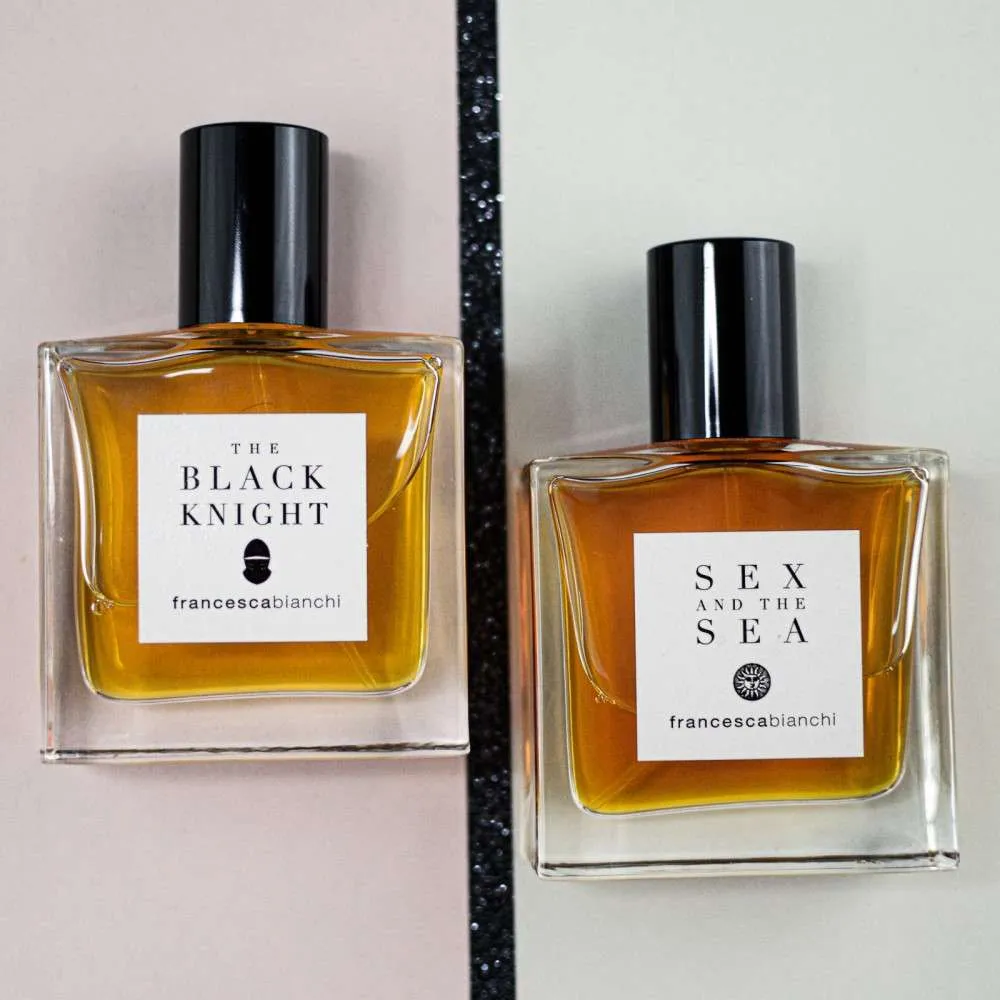 SEX AND THE SEA + THE BLACK KNIGHT
I loooooove this combination. What a beautiful surprise and discovery!
Sex and the Sea is sunny, warm, cheerful, while The Black Knight is dark, gothic, mysterius: together they create a very different mood. It feels like Sex and and the Sea "intense", where the vetiver from TBK is adding extra saltiness to SaTS. The vanillic overdose of the first is counterbalanced by the dry darkness of the second one. Also, the aromatic facet of SaTS (Helichrysum) is enhanced by and perfectly combined with the Artemisia of TBK.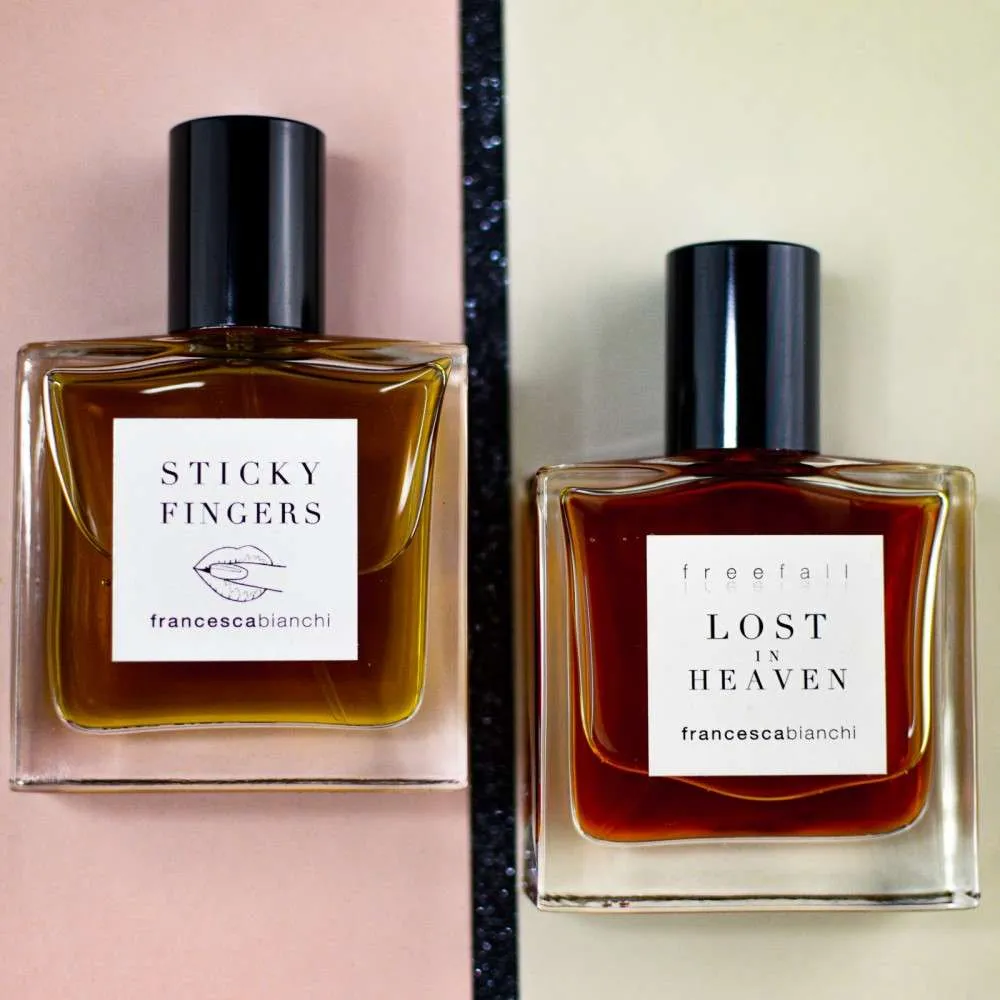 LOST IN HEAVEN + STICKY FINGERS
The creamy patchouli in Lost in Heaven gets an extra boost. If LiH wasn't powerful enough, the addition of SF would make it a potent potion. Or, if you see this layering from a different angle, you'll have the solid, rock SF made softer and floral via the smooth addition of LiH, which perfectly matches the animalic facets of the former.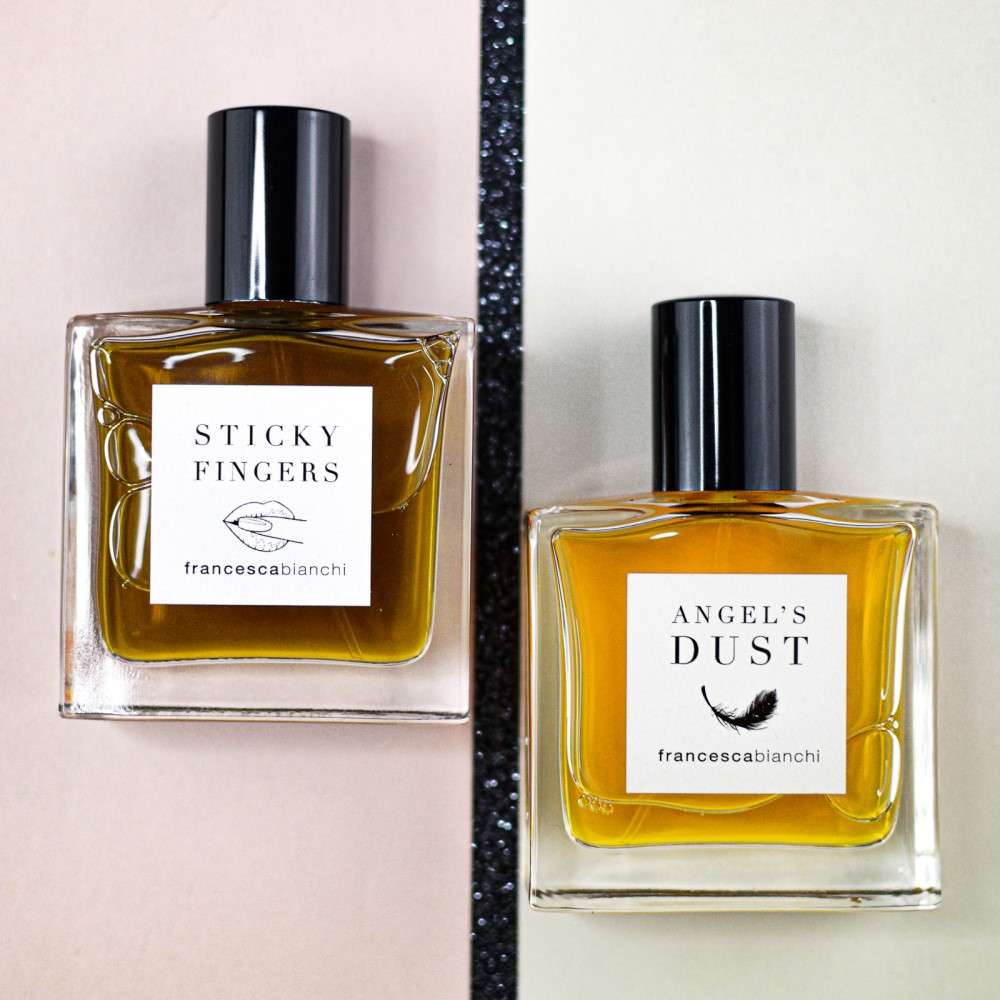 ANGEL'S DUST + STICKY FINGERS
The very classic combination of Rose and Patchouli, with FBP signature: intense, dirty, provocative yet classy! Very exciting, very inspiring combo… so inspiring I might consider working on it 😉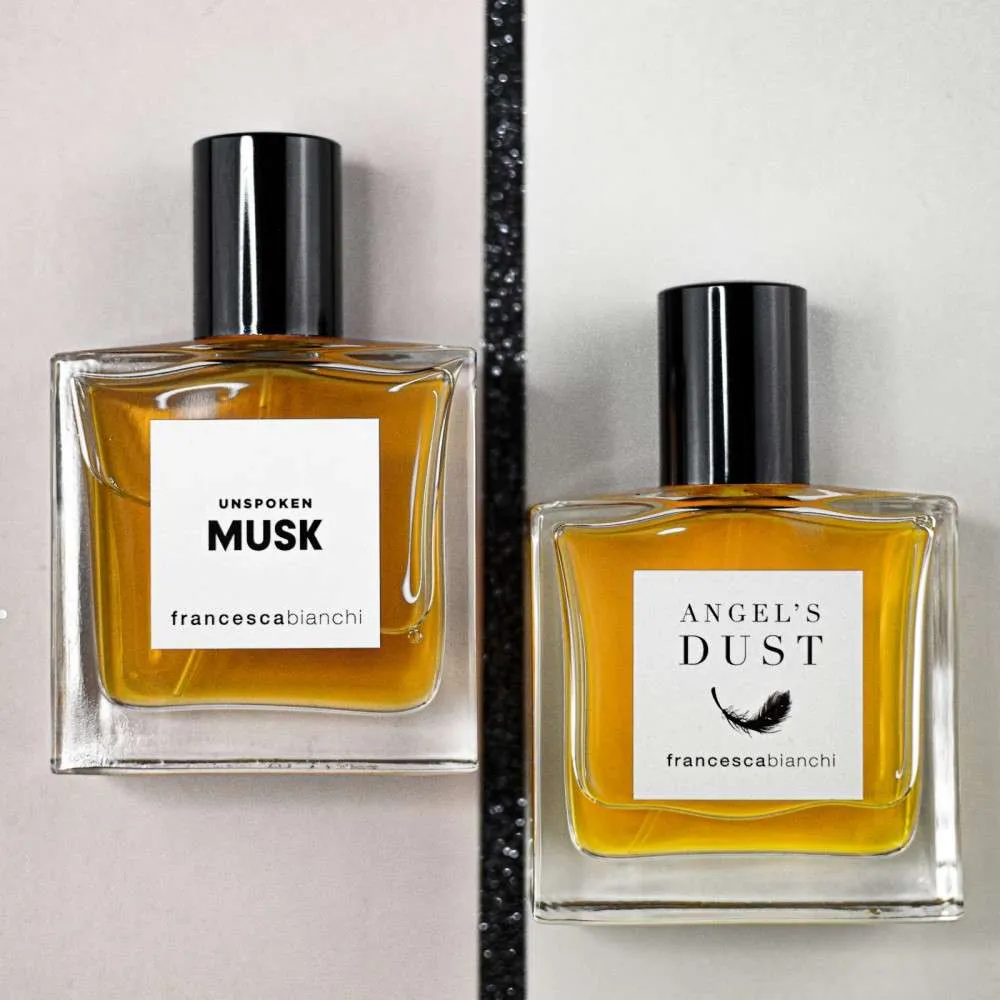 ANGEL'S DUST + UNSPOKEN MUSK
Be careful with this layering, the result is irresistible. The soft powdery rose of Angel's Dust gets even more pleasure-indulging with the softness of Unspoken Musk. Like a killing whisper. Be aware that a Sublime Oil dedicated to Unspoken Musk is on the way, if you want to experiment a different layering mode….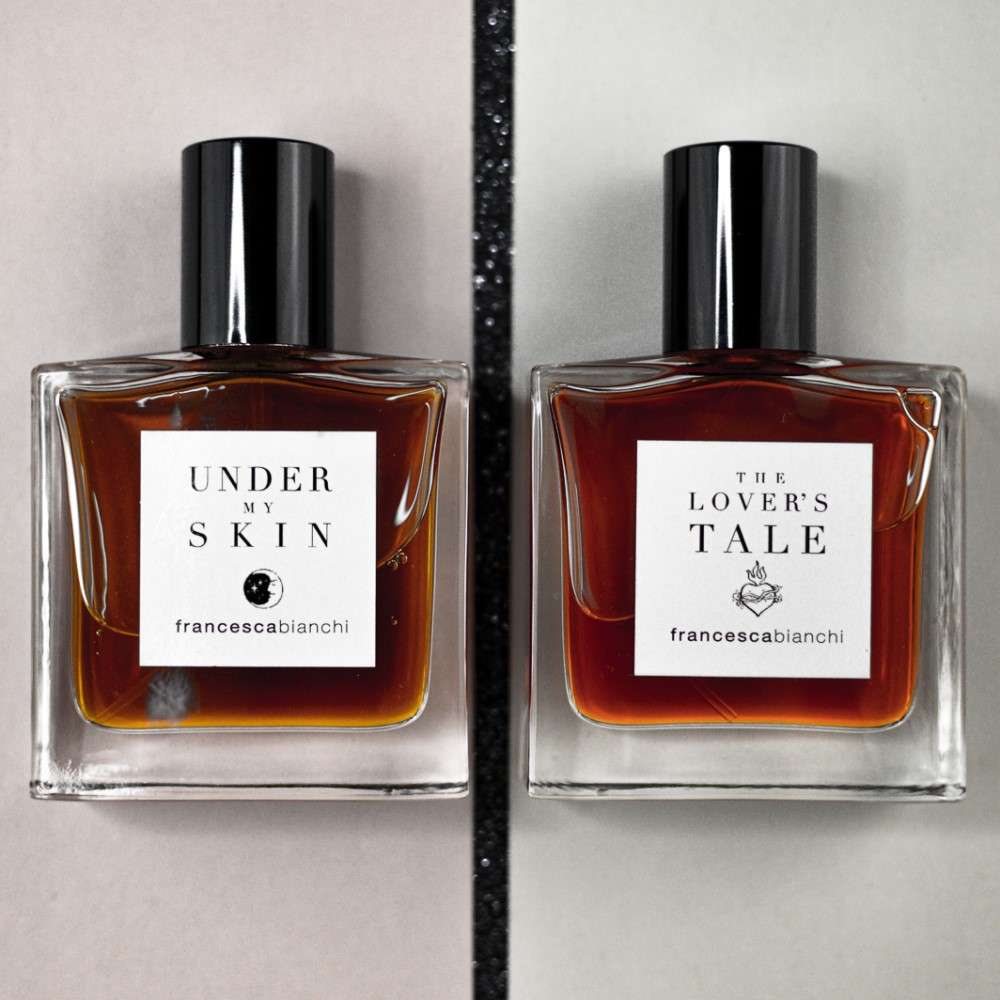 UNDER MY SKIN + THE LOVER'S TALE
Please wear this combination at your own risk. These two fragrances are leather based, one soft and whispered, the other a hard-core leather. But they are both sexy. So you have both sides in this layering, which could be named the Master of Leather (any other suggestions is appreciated).
Would you like to propose your own layering combination? I am eager to find out what you think about the topic!